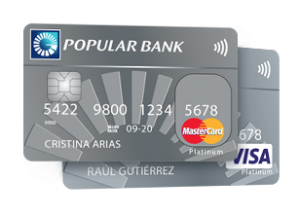 Each transaction you carry out allows you to accumulate Popular Miles
Benefits of the Platinum International Card
PERSONAL CONCIERGE SERVICE
We offer you freed information and assistance services for your trip plans.
Redeem your Popular Miles for airline tickets, hotels, purchase vouchers and payments to your card.
No matter how far you travel, or if you decide to stay, with our cards your consumptions will be billed in Dollars.
AVAILABLE WITH VISA AND MASTERCARD
The services offered by our card are available with Visa or Mastercard. Choose the one you prefer.
With our Platinum Credit Card, you can obtain cash advances for up to 100% or your limit, once each cut-off.
Additional 25% of your overdraft limit with your Mastercard or Visa Credit Card.
Enjoy the assistance and insurance services supplied by the MasterCard and Visa trademarks.
Thanks to our payment instrument you receive a personalized and preferential treatment from a Premium Executive.
ADDITIONAL 15% ON EXCHANGES OF POPULAR MILES ON TRAVEL
Receive an additional 15% on the value of your Popular Miles when you exchange them for airline tickets, cruises, hotels, or car rental.
Details of the Platinum International Card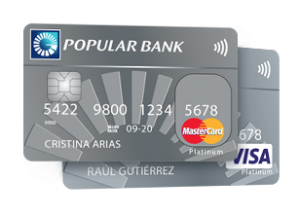 PLATINUM INTERNACIONAL The new Contactless technology allows you to pay for your purchase simply by bringing your card close to the terminal, which offers you greater convenience in each transaction. This card is an excellent payment instrument with which you can invoice in U.S. Dollars and allows you to pay in any affiliated store without using cash. On the other hand, we offer the exclusive benefits of our Premium Services and access to the Personal Concierge Service for information and assistance during your travels. Each transaction you carry out allows you to accumulate Popular Miles, redeemable for airline tickets, purchase vouchers and payments to your card.

Click the following links to issue the Schengen certificate.

VISA – Register yourself with your card and request your certificate through your product tag:

 

www.visa.com/portalbeneficios MASTERCARD: Complete and print the form:

 

www.aig.com/mastercard

Find out all the rates related to this product by clicking on «Rates, Terms and Conditions»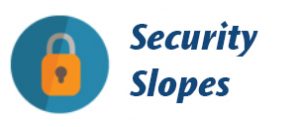 Physical Address:
Aquilino de la Guardia Ave. 47E St.
Banco General Tower Floor # 20
P.O. Box 0816-00265
Panamá, Rep. of Panamá
Telephone System: (507)297-4100
Republic of Panamá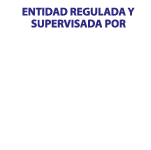 POPULAR BANK, LTD. PANAMÁ, REPUBLIC OF PANAMÁ. | SUBSIDIARY OF GRUPO POPULAR, S.A.