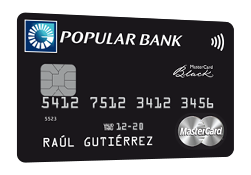 MASTERCARD BLACK INTERNATIONAL
Enjoy exclusive offers and double miles in the most important cities on the planet.
Benefits of the Mastercard Black International Card
MASTERCARD® AIRPORT EXPERIENCES (LOUNGEKEY)
Access more than 800 VIP waiting rooms in airports around the world and make the most of your time at the airport.
Thanks to the consumption you make when you travel or enjoy a pleasant evening in restaurants, you receive double the Popular Miles.
Your coverage for travel accidents amounts up to US$1,000,000 and to US$75,000 for vehicle rental.
Enjoy MasterCard Global Service, Personal Assistance, Travel Assistance Services and MasterAssist Black.
By acquiring our Mastercard Black Credit Card you will receive personalized and preferential treatment from a Premium Executive.
Manage your expenses with billing in dollars when you consume in any shop on the planet.
Request cash advances with our card of up to 100% of the limit, once per cut-off.
AVAILABILITY FOR OVERDRAFT
With our card you will have at your disposal an additional 30% to your limit for overdrafts.
ADDITIONAL 15% IN EXCHANGE OF POPULAR MILES IN TRAVEL
Receive an additional 15% on the value of your Popular Miles when you exchange them for airline tickets, cruises, hotels, or car rental.
Details of the Mastercard Black International Card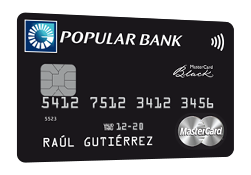 MASTERCARD BLACK INTERNATIONAL
Elite program with which we offer you great benefits, personalized assistance, and global acceptance. By acquiring it, you enjoy exclusive offers and double miles in the most important cities on the planet. The new Contactless technology allows you to pay for your purchase simply by bringing your card close over the terminal, which offers you greater convenience in each transaction. On the other hand, you have available the Concierge Service and the most complete insurances available in the market.
This card gives you access to the VIP and Caribe Lounges at the Las Americas International Airport.
POPULAR MILES
GIVE MILES TO YOUR LIFE AND DISCOVER YOUR OPTIONS
Each Transaction you carry out allows you to accumulate miles redeemable for airline tickets, purchase vouchers and payments to your card.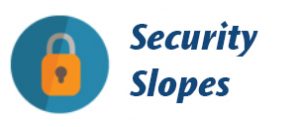 Physical Address:
Aquilino de la Guardia Ave. 47E St.
Banco General Tower Floor # 20
P.O. Box 0816-00265
Panamá, Rep. of Panamá
Telephone System: (507)297-4100
Republic of Panamá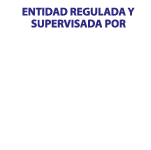 POPULAR BANK, LTD. PANAMÁ, REPUBLIC OF PANAMÁ. | SUBSIDIARY OF GRUPO POPULAR, S.A.