Security and Privacy Policies
RECIPIENT ENTITY OF THE INFORMATION.
The information is received by POPULAR BANK LTD, Inc., a financial intermediation entity constituted according to the laws of the Republic of Panamá, with its registered office at Aquilino de la Guardia Ave., 47 St., Banco General Tower, Floor # 20, P.O. Box 0816 -00265 Panamá, Republic of Panamá.
DATA THAT MAY BE COLLECTED.
We may collect, process, and retain personal data provided by you to us or by any device you might use (including mobile devices) when you use our services, when you provide information to us via web, update or add information to your account, and when you participate in, or when you communicate with us in any other way in connection with our services. By interacting with us you can send us the following information:
Name, addresses, telephone numbers or email addresses, or any other content that you generate or that relates to your user account.
Name, address, telephone number, date of birth, occupation, or email requested in the registration process for special promotions and offers.
Username and password to access Internet Banking.
We may collect information about your interaction with our services, your preferences related to our services, and your communications with us. This information includes the following: device ID or unique identifier, device type, advertising ID, and unique device code. Browsing data through the website, including pages visited, duration time, history and browsing flow on the website, among others.
Geolocation information may be obtained, including your location information from your mobile device. Data about the equipment and about the connection, source URL, device data, IP address, among other information. Personal information we collect using cookies, web beacons and similar technologies.
We use our own and third-party cookies, to collect information about the pages you visit, the links you click on and other actions you can perform on the website, in our advertisements or in the content of our email messages, to be able to offer you the most appropriate information for your user profile.
Financial data such as your bank account or credit card numbers in the framework of a transaction or inquiry.
Sometimes you may provide your age, gender, interests, and favorites.
Additional information that we are required or permitted to collect and process under applicable national law to authenticate, identify you or verify the information we have collected.
Personal data that we obtain automatically when you use our services or register an account with us.
USE OF THE DATA OBTAINED.
To offer you a personalized content, including articles and services that you may like.
To contact you to discuss issues related to your account and provide you with customer support, notify you of issues related to your account, to solve problems risen with your account, to resolve a claim, to collect fees or amounts due, to poll your opinions through questionnaires and surveys or to provide you with customer service in any other necessary way.
To improve and personalize the services offered on the website.
To facilitate user navigation and provide a better user experience by analyzing website usage statistics.
To offer access to our services and allow their use.
To personalize our advertising and marketing communications.
To avoid, discover, mitigate, and investigate fraudulent or illegal activities.
To offer a follow-up on promotions and giveaways in which the user has participated or requested more information.
ASSIGNMENT OF DATA.
The data to which POPULAR BANK LTD Inc., has access as a result of inquiries, transactions, operations, contract request, contracting of products and services that take place by any means, or computer processes regarding data already registered, are incorporated to the corresponding file of Grupo Popular S.A., authorizing it to treat them for their use in the development of commercial actions, whether of a general nature or adapted to their personal characteristics, for the offer and contracting with the user of the products and services of the Grupo Popular S.A., continuing its authorization, in relation to the latter case, even once its relationship with Grupo Popular S.A. has ended, as long as it is not revoked, without prejudice to the existing legal limitations, including the one mentioned in the final part of the fourth paragraph of this assignment of data.
Likewise, the interested party herewith authorizes the communication or assignment of the data to the companies belonging to the Popular Group for the same purpose. The entity guarantees that Grupo Popular has mechanisms and measures for the effective protection of information against the risks of alteration, loss, access, and unauthorized treatment, during the collection, treatment, and transmission processes, except under force majeure circumstances. Likewise, we guarantee that the information will be used by people who have the obligation to access it, in view of the purpose of the assignment or due to compliance with the mandate given by the entity, and according to the purpose for which the data was obtained or assigned.
In the same way, the user can manifest via written communication through his account officer, his refusal to communicate his data and to the treatment of the same for purposes other than those directly related to the maintenance, development or control of the contractual relationship, including both that the user's personal data is not transferred to Grupo Popular companies, and that the user's personal data is not used for the offer and contracting of other products and services of Grupo Popular S.A.
The website will not share or reveal confidential information with third parties, except with the express authorization of those who subscribed, or when required by judicial or legal order.
We adhere to the legal framework established in Law 81 of March 26, 2019, which aims at the comprehensive protection of personal data; said law establishes the principles, rights, obligations, and procedures that regulate data protection, considering its interrelation with private life and other fundamental rights and freedoms of citizens. Personal data will be kept for as long as it is necessary and relevant in our operations. In addition, we may retain personal data from closed accounts to comply with national laws, prevent fraud, collect fees owed, resolve complaints, troubleshoot problems, assist with potential investigations, enforce our terms of use, and take other actions permitted or required by applicable national legislation. We will delete your personal data in a secure way when it is no longer necessary for us to keep it.
Physical Address:
Aquilino de la Guardia Ave. 47E St.
Banco General Tower Floor # 20
P.O. Box 0816-00265
Panamá, Rep. of Panamá
Telephone System: (507)297-4100
Republic of Panamá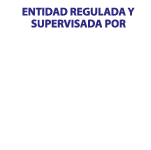 POPULAR BANK, LTD. PANAMÁ, REPUBLIC OF PANAMÁ. | SUBSIDIARY OF GRUPO POPULAR, S.A.