Like other websites, https://www.popularbank.com.pa uses a technology called "cookies" to collect information about the use of our website.
WHAT ARE THE COOKIES?
It is a small piece of information sent by a website and stored in the user's browser, which allows the website to check the user's previous activity.
USER´S RESPONSIBILITY
Pursuant to Law 51 dated July 22, 2008, which defines and regulates electronic documents, electronic signatures, and the provision of technological storage services for documents and certification of electronic signatures and adopts other provisions for the development of electronic commerce, you agree that all agreements, notices, disclosures and other communications that we provide to you electronically satisfy any legal requirement and that such communications have the same probative value as those that are in writing.
You are responsible for maintaining the confidentiality of your account and password and for restricting access to your electronic device, and you accept responsibility for all activities that occur under your account or password.
WHAT DO WE USE COOKIES FOR?
We use our own and third-party cookies to personalize our website, facilitating navigation, providing a better user experience, identifying opportunities for improvement, measuring, and using statistics.
WHAT KIND OF COOKIES DO WE USE?
Technical cookies. They allow the user to navigate through a web page, platform or application and the use of the different options or services that exist in it, such as controlling traffic and data communication, identifying the session, accessing parts of restricted access, remembering the elements that make up an order, carrying out the purchase process of an order, applying for registration or participation in an event, using security elements while browsing, storing content for video or sound broadcasting or sharing content through social networks.
Geolocation Cookies. They are used to know where a user is when requesting a service. This cookie is anonymous and is used, for example, to offer you the right information depending on the country you are in.
Personalization cookies. They allow the user to access the service with some general characteristics, predefined based on a series of criteria in the user's terminal, such as: the language, the type of browser through which the service is accessed, the regional configuration from where the service is accessed, etc.
Analysis cookies. They allow the person responsible to monitor and analyze the behavior of the users of the website to which they are linked. The information collected through this type of cookie is used to measure the activity of the website, platform, or application, and to create browsing profiles of the users of said website, platform, or application, to introduce improvements based on the analysis of the usage data made by users.
HOW CAN YOU DISABLE AND DELETE COOKIES?
The user can, at any time, allow, block, or eliminate the cookies installed in his equipment by modifying the configuration parameters of the browser installed in his equipment by:
Google Chrome: Tools → Settings → Show advanced settings → Content settings → Cookies → Block data from third-party cookies and sites. See more.
Mozilla Firefox: Tools → Options → Privacy → History → Use custom settings for history. See more.
Internet Explorer: Tools → Internet Options → Privacy → Settings for the Internet zone. See more.
Safari: Edition → Preferences → Privacy → Block cookies. See more.
Opera 19: Menu → Settings → Privacy and security → Cookies section
Disabling cookies does not prevent browsing the website, although the use of some of its services may be limited and, therefore, your browsing experience may be less satisfactory.
Physical Address:
Aquilino de la Guardia Ave. 47E St.
Banco General Tower Floor # 20
P.O. Box 0816-00265
Panamá, Rep. of Panamá
Telephone System: (507)297-4100
Republic of Panamá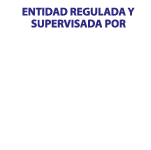 POPULAR BANK, LTD. PANAMÁ, REPUBLIC OF PANAMÁ. | SUBSIDIARY OF GRUPO POPULAR, S.A.