Legal Advice and terms of use
POPULAR BANK LTD Inc. is aware of the importance for its users of the treatment and use we make of personal information and the way in which it could be used. This notice informs you of the privacy policy of POPULAR BANK. LTD Inc. when visiting https://www.popularbank.com.pa, which is why you accept and consent to the practices described in this Privacy Notice. This privacy notice can be modified at any time, by publishing the modified terms on this site, which come into force as of its publication, reason why we invite you to review it periodically.
LEGAL FRAMEWORK.
We adhere to the legal framework established in Law 81 of March 26, 2019, which aims at the comprehensive protection of personal data. Said law establishes the principles, rights, obligations, and procedures that regulate data protection, considering its interrelation with private life and other rights fundamental freedoms of citizens. Personal data will be kept for as long as it is necessary and relevant in our operations. In addition, we may retain personal data from closed accounts to comply with national laws, prevent fraud, collect fees owed, resolve complaints, troubleshoot problems, assist with potential investigations, enforce our terms of use, and take other actions permitted or required by applicable national legislation. We will delete your personal data in a secure way when it is no longer necessary for us to keep it.
Also, at POPULAR BANK LTD Inc., we will be complying with Agreement No.01-2022 (February 24, 2022), which establishes the special guidelines for the protection of personal data processed by Bank Entities and in addition to the above, internally, we will be complying with the guidelines of the Executive Decree 285 dated May 28, 2021, which regulates Law 81 of 2019 on the Protection of Personal Data.
USER´S RESPONSIBILITIES
Pursuant to Law 51 dated July 22, 2008, which defines and regulates electronic documents, electronic signatures, and the provision of technological storage services for documents and certification of electronic signatures and adopts other provisions for the development of electronic commerce, you agree that all agreements, notices, disclosures and other communications that we provide electronically to you satisfy any legal requirement and that such communications have the same probative value as those that are in writing.
POPULAR BANK LTD INC. does not guarantee that the services, information, content, materials, products (including software) are free of viruses or computer attacks. POPULAR BANK LTD Inc. is not responsible for any direct or indirect damage that you may suffer from the use of the APP. Any claim or dispute resulting for the use of this APP will be settled by common law.
You are responsible for maintaining the confidentiality of your account and password and for restricting access to your electronic device, and you accept responsibility for all activities that occur under your account or password.
INFORMATION PRESENTED.
POPULAR BANK LTD Inc., obtains and presents information on the web obtained from sources considered to be reliable, taking reasonable steps to ensure that the information presented is correct; however, it does not a warranty that it is unequivocal, complete, or current; for which reason POPULAR BANK LTD Inc. is excluded from responsibility for errors or omissions in the information contained in the pages of this website. The information can be updated, without prior notice. Neither POPULAR BANK LTD Inc., nor its offices, and/or administrators, employees and authorized personnel will be responsible for any type of damage, loss, claim or expense of any kind, whether they come from the use of the web, from the information acquired or accessed by or through it, computer viruses, operational failures or interruptions in service or transmission, or line failures. The use of the web, both by direct connection and by link or other means, constitutes a notice to any user that these possibilities may occur.
It is prohibited to transmit or send through the web any illegal or illicit content, computer viruses, or messages that, in general, affect or violate the rights of POPULAR BANK LTD Inc., or third parties.
We are not responsible for non-owned websites that can be accessed through links, or any content made available by third parties. Its use is carried out by the will and under exclusive risk of each user.
This website does not provide any type of investment suggestion, or financial advice, or of any other kind; the information should not be taken as a basis for making investments nor making decisions. The information contained in this website is published for general use, it does not consider specific investment objectives, financial situation, or needs of any person. The contents of this website are for informational purposes only.
INDUSTRIAL AND INTELLECTUAL PROPERTY.
This website is the property of POPULAR BANK LTD Inc. The Intellectual Property rights and rights of exploitation and reproduction of this website, its pages, screens, the information they contain, their appearance and design, as well as the links ("hyperlinks ") that are established from it to other web pages of any company belonging to POPULAR BANK LTD Inc., are the exclusive property of it, unless otherwise specified. All denominations, designs and/or logos that make up this page are duly registered trademarks. Any improper use of the same by a person other than its legitimate owner may be prosecuted in accordance with current legislation. It is prohibited to reproduce, transmit, modify, or delete the information, content, or warnings on this website without the prior written authorization of POPULAR BANK LTD INC.
APPLICABLE LEGISLATION
These conditions will be governed by the legislation of the Republic of Panamá.
For inquiries you can contact us at contactenos@popularbank.com.pa
Physical Address:
Aquilino de la Guardia Ave. 47E St.
Banco General Tower Floor # 20
P.O. Box 0816-00265
Panamá, Rep. of Panamá
Telephone System: (507)297-4100
Republic of Panamá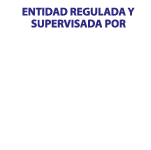 POPULAR BANK, LTD. PANAMÁ, REPUBLIC OF PANAMÁ. | SUBSIDIARY OF GRUPO POPULAR, S.A.