INTERNATIONAL BUSINESS CREDIT CARD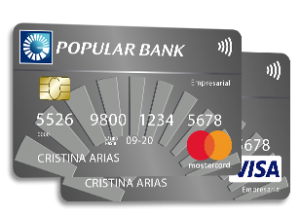 This credit card product satisfies the needs of control and representation of medium and small companies, allowing to jointly print the name of the company and the cardholder, and issue the emission under the name of the owner of the company.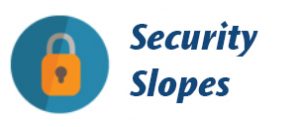 INTERNATIONAL CORPORATE CREDIT CARD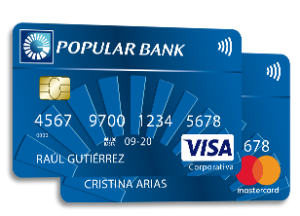 Visa and MarterCard Corporate Credit Cards for international use, with invoicing in dollars (US$), represent the most convenience option for travel control expenses and representation of big and medium corporations. Designed for our Corporate and Business Banking, this card guarantees the prestige and access required by the most demanding executives in the globalized business world.
Physical Address:
Aquilino de la Guardia Ave. 47E St.
Banco General Tower Floor # 20
P.O. Box 0816-00265
Panamá, Rep. of Panamá
Telephone System: (507)297-4100
Republic of Panamá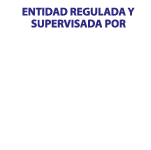 POPULAR BANK, LTD. PANAMÁ, REPUBLIC OF PANAMÁ. | SUBSIDIARY OF GRUPO POPULAR, S.A.