Products for financial management.​
The fixed-term deposit is a product that guarantees a fixed return for a specified period to a natural or a legal person. This return is based on an annual rate which is defined at the time of placement and will depend on the deposited amount and the term that the person decides to keep the investment in the Bank.
Terms range from thirty (30) days. Accrued earned interests (return) can be withdrawn (paid) monthly, bi-monthly, quarterly, semi-annually, annually, or upon maturity. Likewise, if the client deems it convenient, they can also be capitalized upon maturity.
The minimum amount and period of the fixed-term deposit is US$10,000.00 and thirty (30) days, respectively.
A legible and valid copy of the personal identity card or passport.
In the case of account holders with US citizenship or residence, a copy of the valid US passport and signature of W9 Form are required.
Proof of source of funds through an employment letter, social security payment stub, payroll stub, financial statements duly signed by an accountant or tax return.
Complete and sign the Form Self Certification of Fiscal Residence.
Complete and sign the forms of the Bank.
Information regarding the Indicative Rates (See Tariff).
Click here to request more information by e-mail
Physical Address:
Aquilino de la Guardia Ave. 47E St.
Banco General Tower Floor # 20
P.O. Box 0816-00265
Panamá, Rep. of Panamá
Telephone System: (507)297-4100
Republic of Panamá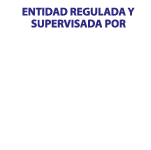 POPULAR BANK, LTD. PANAMÁ, REPUBLIC OF PANAMÁ. | SUBSIDIARY OF GRUPO POPULAR, S.A.